Teachers Run Amok as Shakespeare Characters
Even the most talented conspiracy theorists have not been able to understand the root of this transformation of teachers becoming Shakespeare characters, but they speculate that it has something to do with Literature Week.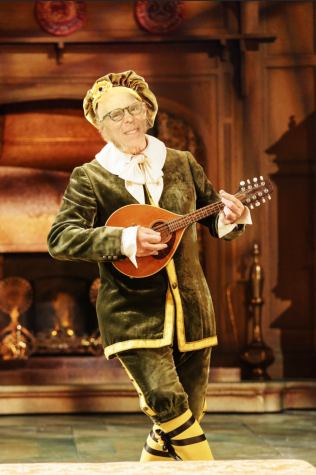 Victim #1: Literature teacher Eric Schreiber. "Schreiber" has transformed into Feste, the "fool" from "Twelfth Night." Feste is portrayed as unconventional, witty, and wise.
"Schreiber" now gives each student a tremendously complicated riddle before each class, with no right answer. Riddles are supposed to strengthen the cerebral cortex as they challenge one's thinking and analytical skills, but my brain cells feels like sore muscles after an intense workout.
As the Feste incarnate, it's also no surprise that "Schreiber" spontaneously breaks into song and dance in the middle of class. Whether it's during an exam or lesson, "Schreiber's" song and dance to "Love Story" by Taylor Swift is inevitable. This is an unconventional way to teach, but it's somehow quite effective. 
"It's weird, but, since Schreiber started singing to us, I remember our books so much better," freshmen Esha Joshi said.
He even taught my class how to do Elizabethan dances. However, there's a twist: if we mess up a move, he deducts 5% off our total grade.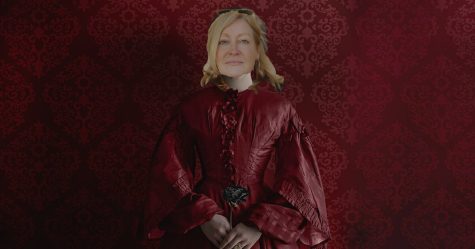 Victim #2: Literature teacher Patricia Welze. Welze has become the "fabulously evil" Lady Macbeth, a character recognized as infamous and ruthless.
The new "Welze" now has a very unique grading system. If a student participates sufficiently in her class, she praises them while berating everyone else. However, later, she purposefully fails the student "just because." Rightfully so, students are terrified of "Welze." 
She's like a rose with alluring looks and sweet smells, but when you get too close, you get stabbed in the back. Figuratively of course. Sounds familiar (Macbeth and King Duncan)?
"Having to listen to several passionate speeches about our cowardly nature, I figured that something in her had changed," sophomore Marley Thornson said. 
In the middle of class, "Welze" often tries to wash the blood off her hands, mumbling about death. 
"Overall, Lady Macbeth isn't too bad of a teacher, although sometimes it feels like she's attempting to overthrow [Head of Upper Campus Gabriel] Lemmon," Thornson said. I once walked in on one of her dramatic monologues about becoming king."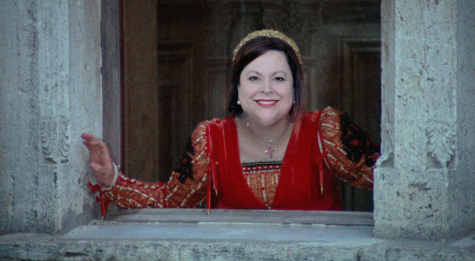 Victim #3: Literature teacher Holly Phillips. One day, an eighth grade literature teacher, and, the next, one of the most famous Shakespearean characters: Juliet Capulet. A few days after her transition, her students noticed that she started to repeat one phrase over and over again, "O Romeo, Romeo. Wherefore art thou Romeo?"
Forget teaching, "Phillips" had a whole wedding planned out with a set registry, menu, and venue. Many students were quite concerned, as she was longing for someone fictional. "Phillips" briefly mentioned that Romeo was banished to an island in the middle of nowhere, and is desperate to find out where he is. 
The magic of Literature Week can make anything possible, and in the end, there's "Much Ado About Nothing."