Pinewood's New Pride Club
The Pinewood Pride Club, or Alphabet Soup, as members of the affinity and ally club like to call it, was recently started by juniors Alex Sheiba and Rye Kianpour in an effort to provide a safe space for LGBTQ+ students. 
The club is meant to support members, educate allies, decrease harassment, and increase visibility of Pinewood's queer community, said Stephanie Fugita, one of the club advisors and the school counselor. It is not only to support the students, but also to celebrate them, Sabrina Strand, an English teacher and another advisor, added.
"It's important to have a good support system… [and] have people there to help you out and validate your feelings," Kianpour said.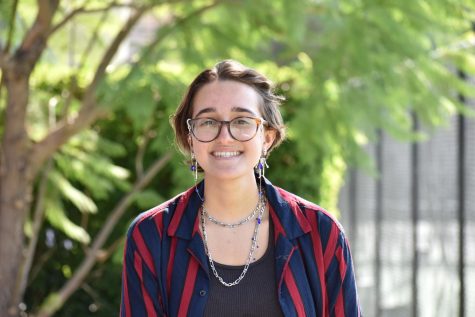 At meetings, members often talk about challenges faced by the LGBTQ+ community, bond by playing queer-related games, or talk about their favorite pieces of LGBTQ+ media. Sometimes, the club leaders will teach history — specifically pertaining to queer issues or historical figures that have been ignored because of lack of representation.
Additionally, due to the connection between queer teens, homelessness, and mental health problems, the Pride Club plans on doing lots of volunteer work, Sheiba said. They also may have fundraising events selling baked goods or crafts to support charities that focus on those specific issues, such as the Trevor Project, Sacred Heart, and Mermaids.
While past efforts to start a pride club have been unsuccessful at Pinewood School, Sheiba, who initiated conversations about starting a LGBTQ+ club last year with Fugita, was enthusiastic when they heard one would probably get approved. They worked hard on an essay about why the group should be allowed to become an official club. With the support and encouragement of Jackee Bruno, the Director of Diversity, Equity, and Inclusion, and various other faculty members, Sheiba and Kianpour were able to make the club a reality.
Sheiba and Kianpour said that the support of the teachers showed up during the club fair in August in the form of decorations for their table. Several teachers also stopped by to show their support.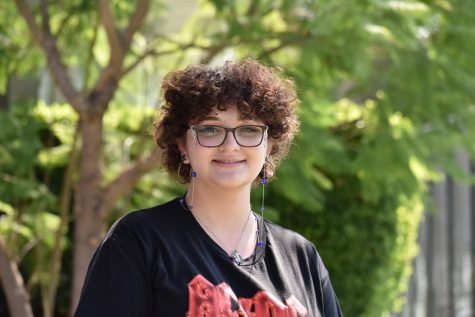 "One of the teachers brought an entire pride flag," Sheiba said. "She just pulled [it] out of her desk. It was incredible. Somebody came by and gave us a picture in a frame that had a pride flag in it [and a] quote. Just seeing the fact that not only were we finally doing it, but the community was willing and ready for this, was so great."
While teachers and club members agree that Alphabet Soup will be vital in terms of increasing the inclusivity of the school climate and bringing visibility to the LGBTQ+ community, Sheiba and Kianpour hope that the club will also serve as a support system.
"It is rough — growing up and having to deal with a lot of the internalized things. . . It's not something that you just wake up one day and are like . . .'I can see, looking at myself, that I'm queer," Kianpour said. "It takes a lot of internal thinking and self discovery, so having an external help and support system when you're going through all that internal turmoil is really important." 
Leave a Comment