Boy's Basketball Eager For Season to Start
As the fall season of sports draws to a close, the boy's basketball team is lacing up for their 2022-2023 campaign. The team is already bursting with excitement for this upcoming season, and assistant coach Johnny Qura seems to agree.
"I'm looking forward to continuing to create a comfortable culture and make the basketball experience more joyful for the boys," Qura said.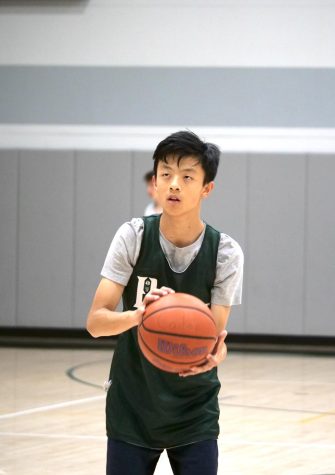 In preparation for the season, the team has put in work during the offseason. Senior Mckellar Reed is no exception.
"I have been prepping for the season by working out, going to open gyms, and getting focused for the season," Reed said.
With the departure of four of the five starters from last season's team, this year's lineup has some new faces. Among them is freshman recruit Thomas Meehleib. Meehleib's first year at Pinewood has started off strong, and he has high praise for the community.
"Everyone is always supporting each other, and it's really heartwarming for them to come and support each other in any type of sports," Meehleib said.
 Meehleib's talent has already amazed Qura, and Qura is looking forward to seeing what Meehleib can do this season.
"[Meehleib] will be a special player that will make an instant impact on this program," Qura said. "He's been training hard in the weight room, and conditioning his body daily."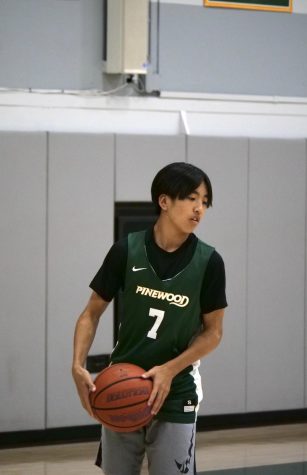 Although excited, the team is conscious of the flaws in the team, and strives to improve in those areas. Reed, who was sidelined for the majority of last season due to an ankle injury, wants to avoid a similar incident.
"The one thing I am worried about is getting injured as it's my senior year and least season," Reed said.
Qura, while happy with the team's progress through the offseason, still has some areas of concern regarding the team's performance.
"This group will need to continue working harder on the defensive end and rebounding to have much success," Qura said.
As the team continues to get better as the season gets underway, Meehleib is hoping that the work they have put in will be sufficient for a successful year. 
"Hopefully the guys are ready to play this season because it's going to be a dog fight against these other teams," Meehleib said. "We will have our hardships and it's gonna get tough but as long as we stick together as a team we'll be fine."