Returning To Our Origins: The End of the Dumpling Column
After months of restaurant hopping and late night article crunches, the infamous dumpling column club returned to our original location: Fu Lam Mum. Despite being our final dumpling excursion, no one deviated from our true dumpling dummy fashion: everyone was late—the latest being Sophia who was distracted by some cute little girl scout stand, which SHE DIDN'T EVEN GET ANY COOKIES FROM (giving some excuse about them not taking Apple Pay or whatever). Anyways, no grudges. Karina brought a fancy camera, and we all munched on the familiar and nostalgic taste of the roots of our dumpling column adventure.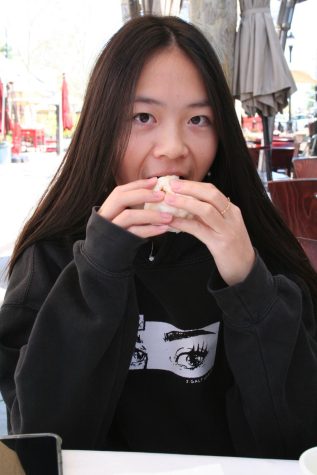 Are all dumplings made equal? If not, what was your favorite? 
KA: Not all dumplings are made equal. Although I am 100% biased, xiao long baos have a special place in my heart. There's something incredibly gratifying about biting into a plump dumpling and burning your entire mouth with the soup. A close runner up were the empanadas. I loved how Bae Cafe used a blend of flavors in their empanadas (shout out the entire Spanish department for the recommendation)! On the other hand, some dumplings were so bad—whoever came up with Hot Pockets should've been permanently jailed. 
SK: Yes. I believe all dumplings are made equal because they are all specially crafted with the same love and attentiveness that goes into wrapping up a delicious pocket of warm food—it doesn't matter the ingredients! However, the one exception to this would be Hot Pockets, which hardly qualify as dumplings because they are machine manufactured lumps that are honestly just molted plastic with some bread around them. 
SH: Clearly, not all dumplings are made equal. Some taste weird. Others, like xiao long baos and empanadas, actually taste good. We should embargo Hot Pockets from existing.
SY: No, not all dumplings are made equal. Empanadas are so yummy and warm and perfect and make you so happy to be alive, but Hot Pockets make you wonder what the world has come to. Clearly, dumplings encompass a wide range of emotions, from vivid joyousness to deep depression and anger.
What have we learned from this dumpling journey? 
KA: The real journey was the friends we made along the way. 
SK: I have learned all the junior class tea. And my hand-chopstick coordination has improved! Yaha!
SH: I started off this journey hating Karina, Sally, and Sophia, and I ended this journey hating them even more. So in essence, I have learned nothing. I'm sure Sally has learned how to use chopsticks, though, so at least one of us got something out of this experience.
SY: I've learned that when Karina, Sally, Sam, and I all try to write articles together, we act like kindergarteners who know how to swear.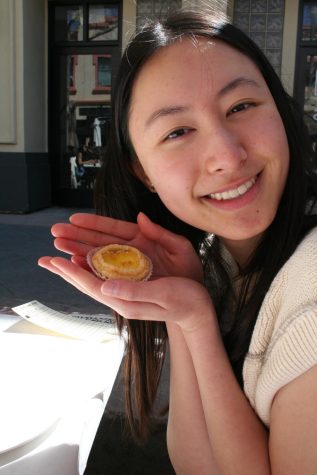 Would we do this again (even after Sam and Sally graduate)?
KA: YES! I'm going to continue to force these weirdos to try new foods with me over the summer. 
SK: Probably. If they bribe me with gossip or something else that's juicy, yes.  
SH: Of course I would. I love these kids. (I was joking about my response to the previous question. Jeez.)
SY: Sure, but I'm not paying.
What song do you think encapsulates this wonderful journey?
KA: "Liability" by Lorde, because I am fairly certain Hot Pockets might give us multiple diseases and thus are a legal liability. 
SK: "You Spin Me Round" (like a Record) by Dead or Alive, because I was under a time crunch when choosing a song, and this was the first chaotic tune I thought of that encapsulated the rush of writing this and the hectic, traumatic experience that has been this series.  
SH: "I love you Jesus" by Trisha Paytas, because I saw him a couple of times while undergoing severe stomach pains after eating Hot Pockets. 
SY: "Gold Digger" by Glee Cast, because that song is a mess in every way just like us.