Country Music: Yeehaw Or Naw?
Fine, I admit it: I'm a country music fan.
Contrary to popular belief, country music is not only about tractors, boots, and beer; in fact, there is so much that goes into the genre besides the stereotypical cowboy song. Sometimes I wonder if people avoid country music in fear of what other people will think of them. Perhaps they simply haven't found the right artist yet or believe they cannot relate to the stories that are eloquently told through the melodies. However, if you listen closely, these songs contain something for everyone. From a classic Johnny Cash song to a Morgan Wallen hit, the presence of life lessons, stories of family, and most importantly, a sense of comfort and nostalgia is undoubtedly prominent. I would love to spread my passion for country music for the following reasons.
It brings back nostalgic memories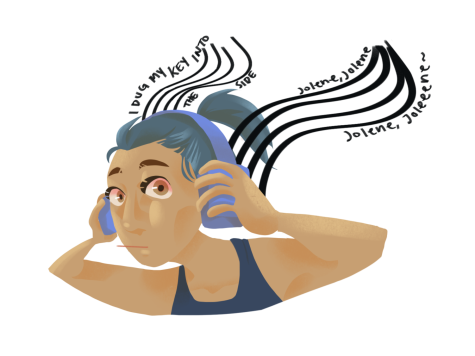 Since I was little, I have grown up listening to country music. I have vivid memories of my dad and I going on long drives in the rain, singing along with Toby Keith or John Denver. In those moments, it was just us and the music. I also remember going to summer camps and forging bonds with my counselors through singers like Carrie Underwood or Dolly Parton. Times like these have shaped who I am, and the soundtrack that played in the background of my childhood drives my passion for music, especially country. For me, country music gives me a sense of home and comfort.
It sends the message of defying stereotypes
When I first tell people I listen to country music, their initial reaction is usually a combination of disgust, disappointment, and curiosity. Many envision country music to be unwelcoming or foreign. This is due to the perception that it often has a political connotation. In reality, it truly is a melting pot of cultures, and anyone can enjoy it. This hidden truth behind the mask of what is perceived to be country music has to be discussed more often to eliminate the stigma around it.
The sense of family
Finally, country music contains messages about unity and family, a topic I believe we find particularly important at Pinewood. Here, this sense of community is instilled in students. This message and lesson of family teaches us to love and look out for each other. Kacey Musgraves agrees that "your friends come in handy, but family is family," and I believe that this message is extremely important for our school, where we value the bonds that we forge as a family. While many don't quite understand it yet, I hope to spread the popularity of country music and with it, the message of love and community that it conveys.
Whether you are a country, rap, rhythm and blues, or rock fan, it's hard to deny the familial sense of unity and love that country music spreads. Much like legend Luke Bryan, "I believe most people are good," and we can take this lesson and many others from country music artists and apply them in our lives. So, if you decide to listen to some country and find a song, email me your favorite country song at [email protected]!
Prisha's Favorite Country Song: Orange And White by Connor Smith