Advice From Our Seniors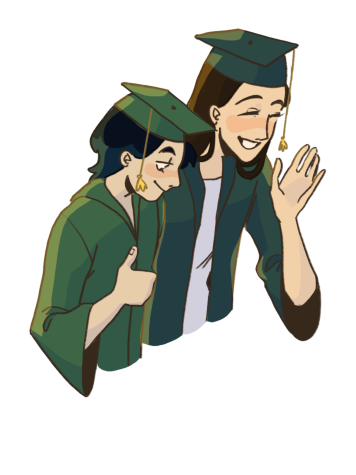 Nine months a year, five days a week, eight hours a day. That's the time we spend making academic discoveries and creating unforgettable memories at the place called school. It's true that navigating high school is fraught with challenges. Luckily, this year's graduating seniors Niki Taradash, Peyton Meindhart, and Carolyn Steeg are here to share the wisdom they've gained throughout their years at Pinewood.
Looking at the bigger picture, Taradash recommends maintaining a balance between academics, socials, and athletics. She said that it's important to dedicate your time to both schoolwork and fun.
"Being able to find your own fun is what makes you capable of focusing on studies without getting distracted or discouraged," Taradash said.
Part of this could be spending time building friendships, which Taradash believes is vital.
"I also think it is never too late to make friends, so just say hi to someone if you want to get closer to them," Taradash said.
When balancing your workload, Meindhart advises taking advantage of days when you have little homework to get ahead in other subjects, as well as using the weekends to work on larger assignments.
If your workload becomes overly stressful, Taradash suggests recognizing your limits and keeping a positive mentality.
"I always just think that things will work out and that I will be okay," Taradash said.
The key to designing a course schedule that is sufficiently challenging yet still enjoyable lies in good decision-making during the course selection process. Meindhart recommends thinking about if you'd enjoy a class before blindly adding it to your course load.
"Try to take classes that align with your interests, and don't take AP classes in courses you have no passion for just for the sake of it," Meindhart said.
If there is a class you are very interested in taking, Steeg encourages going for it, regardless of whether your friends are taking it.
"Everyone has different interests, and that's totally fine," Steeg said. "You will meet people in the class you take who have similar interests to you."
If you aren't sure whether or not you want to take a class, Steeg recommends finding out who the teacher is and talking to them.
Among all the classes Steeg took, she found Marine Biology and the Theatre VPA elective to be the most memorable. In Marine Biology, Steeg enjoyed the wide variety of activities and the class field trips, while in Theatre, she had fun challenging herself in a new way.
"Theatre allowed me to step out of my comfort zone by improving my improvisation and monologue delivery," Steeg said.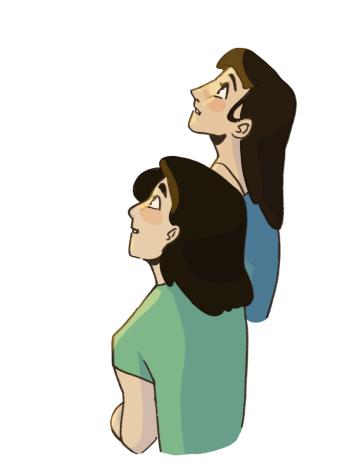 On the other hand, Meindhart's favorite classes were Graphic Design 1 and the Pinewood Scholars Program (PSP) because she loved being able to express her creativity in graphic design while additionally applying those skills to her PSP work.
For Taradash, it was Literature Honors that left a profound mark on her.
"At the time, it felt stressful, but I really enjoyed the books we read in class," Taradash said. 
Extracurricular-wise, Steeg has enjoyed playing on the school's tennis team. This year, she gave soccer a try for the first time and treasured the new experience.
"There is no harm in trying something new," Steeg said. "You may end up absolutely loving it or you might find out that it is not a fit for you, and both are totally fine."